Engaging students through local citizenship.
HLLC scholars are passionate about people and the communities they live in. For them, engaging communities goes beyond being an HLLC core initiative: it's a way of life. Local Newark businesses and organizations provide opportunities for HLLC scholars to exercise their local citizenship. From volunteer work at a local soup kitchen to part-time employment and internships teaching elementary and high-school students, HLLC scholars give back and make a difference. The HLLC is proud to partner with several local businesses and community partners at present, and looks forward to developing new opportunities in the community.
After-School All-Stars (ASAS)

After-School All-Stars (ASAS) provides comprehensive after-school programs that keep children safe and help them succeed in school and life. The ASAS partnership provides HLLC students leadership job opportunities to work with elementary students in Newark schools as program leaders for their summer camp and school year programs. The contact person is Aaron Gibbs,
algibbs@business.rutgers.edu
Aspen Young Leaders Fellowship Newark

The Aspen Young Leaders Fellowship Newark is a two-year Fellowship that provides an amazing opportunity for 16-20 year olds to learn new leadership skills, discuss contemporary issues, explore critical community matters, and take action to solve challenges in the Newark area. Together, Fellows will explore thoughts and ideas alongside other Fellows from across the area and will learn from local leaders in the arts, business, entertainment, sports, public, and nonprofit sectors. The Fellowship seeks to translate leadership potential into reality through a program that includes intensive values-focused dialogues, community-focused social ventures and engagement with current community leaders and mentors.
Braven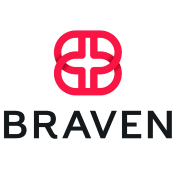 The Braven program empowers promising young people on their path to college graduation and strong first jobs. Partnering with Rutgers University – Newark and HLLC, the Braven Accelerator is currently offered as a semester-long 3-credit elective course open to all students across all majors. The course is a unique opportunity to gain skills, experiences, and a broader network while earning credit toward graduation.
Endeavor
Endeavor is a global entertainment, sports and content company, home to the world's most dynamic and engaging storytellers, brands, live events and experiences. The company is comprised of industry leaders including entertainment agency WME; sports, fashion, events and media company IMG; and premier mixed martial arts organization UFC. The Endeavor network specializes in talent representation; marketing and licensing; content development, distribution and sales; event management; and a number of direct-to-consumer offerings.
The Newark City of Learning Collaborative (NCLC)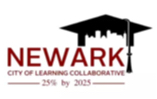 Newark City of Learning Collaborative (NCLC) is a new citywide postsecondary network, committed to increasing the percentage of residents with postsecondary degrees, certificates, and quality credentials from the current 17% to 25% by 2025. HLLC will collaborate with NCLC on cultural competency training in the summer for program mentors. Future opportunities may include internships for students interested in urban education, and workshops for high school students on college readiness and the HLLC application process.
RBH Group

Rutgers University-Newark (RU-N) has joined with RBH Group (RBH), a Newark, New Jersey based social impact development company, to create a state-of-the-art learning and residence facility with dining, recreational, and academic spaces that will host upwards of 400 undergraduate students. The approximately $70 million, 400-bed Honors Living-Learning Community will be a mixed-use development that will include residences, classrooms/work spaces, street level retail and parking, as well as a vibrant, open space that will be a gathering place for RU-N and the surrounding community.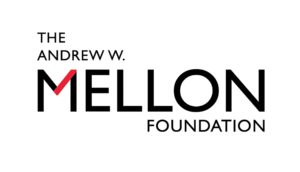 Andrew W. Mellon Foundation
The Andrew W. Mellon Foundation seeks to strengthen, promote, and defend the centrality of the humanities and the arts to human flourishing and the well-being of diverse, fair, and democratic societies.  To this end, core programs support exemplary and inspiring institutions of higher education and culture.
The Andrew W. Mellon Foundation has awarded the Rutgers University – Newark Honors Living-Learning Community (HLLC) a $1.5 million grant to help cultivate the next diverse generation of humanities scholars.
The HLLC will create the Clement A. Price Humanities Scholars Program, which will build seamless pathways for students to earn undergraduate degrees in humanities disciplines, paving the way to graduate school and academic careers. Leveraging the nationally renowned diversity of Rutgers-Newark's student body and those of its two-year feeder institutions, the program aims to help diversify the ranks of humanities scholars.
"The humanities are absolutely central to our understanding of who we are," observed Rutgers-Newark Chancellor Nancy Cantor. "These are the disciplines where we do the hard work of discovering untold stories of our past and present and reweaving our individual and collective narratives…Fully cultivating that talent is among the highest priorities for our university and for the nation as a whole, and we could not be more excited—nor more grateful—to be able to partner with the Mellon Foundation on this crucial initiative."

MCJ Amelior Foundation
The MCJ Amelior Foundation has been an initial supporter of the Honors Living-Learning Community (HLLC) since its beginning in 2015. The MCJ Amelior Foundation provided a generous grant to support the initial 30 HLLC Price Scholars to help cover room and board costs for four years at Rutgers University-Newark.
Since then, the foundation has supported the Honors Living-Learning Community with a variety of opportunities, including funding the HLLC student founded-and-led initiative, Rutgers Inspires Students Early (RISE), a college preparation and mentorship program at West Side High in Newark, NJ.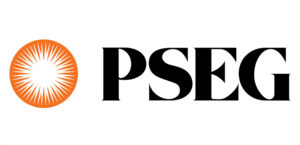 PSEG Foundation
For more than 115 years, PSEG and its employees have been giving back to the communities where we live and work.  The PSEG Foundation supports this mission with impact grants in the areas of sustainable neighborhoods, safety, and STEM education.
In 2018, PSEG provided RU-N's HLLC with a grant to create a national model for STEAM education—and as the first partnership of its kind at RUN, focus solely on developing a STEAM pathway for diverse talent.
Verizon Foundation
The Verizon Foundation invests in more than 12,000 nonprofit organizations a year based on strategic partnerships and innovative technology programs, supporting education and literacy, health and human services, and community technology development. In addition, the foundation promotes partnerships in technology with organizations serving the needs of diverse communities, people with disabilities, and the economically and socially disadvantaged.
In 2018, HLLC received a $20,000 grant to purchase iPads, utilized each year by HLLC's newest cohort of students to promote a coding and technology development.
Bank of America

Bank of America has committed $1 million, commencing fall 2019, to support transfer students in the Honors Living-Learning Community (HLLC) at Rutgers University–Newark. The gift will provide assistance to HLLC transfer students as well as resources that will allow them to become the next generation of community leaders and influencers.
"As part of our commitment to responsible growth, we invest in the communities we serve through programs and partnerships that address complex societal challenges. We've had a partnership with Rutgers for decades and our support of the Rutgers-Newark's Honors Living-Learning Community is a unique initiative that expands our support and also dovetails with our commitment to addressing issues that are fundamentally connected to economic mobility and critical to building more sustainable communities," said Bob Doherty, New Jersey president, Bank of America.
Charlotte W. Newcombe Foundation
The Charlotte W. Newcombe Foundation began in 1979 as the result of a bequest from the estate of Mrs. Newcombe, a Philadelphia philanthropist. In her will, Mrs. Newcombe named five Trustees and charged them with creating a foundation that would continue her lifelong interest in supporting students pursuing degrees in higher education.
Now based in Princeton, New Jersey, the Newcombe Foundation has awarded grants totaling $70.8 million since 1981 to provide scholarships and fellowships in higher education.
In 2019, The Newcombe Foundation partnered with Rutgers University – Newark's HLLC, granting a Newcombe Scholarships for Mature Students to support completion of bachelor's degrees by students who are twenty-five years of age or older in need of  financial assistance.
Prudential Foundation
Prudential Financial has committed $10 million to the Honors Living-Learning Community (HLLC) at Rutgers University-Newark – the largest donation ever to Rutgers-Newark – to create the Prudential Scholars Program for Newark residents. The gift will create cohorts of Newark residents in the HLLC known as Prudential Scholars and provide them with scholarships during their full-time study at Rutgers–Newark. The Prudential Scholars will have access to resources to help them build their entrepreneurial skills and social networks to empower them to become agents of positive change in the city.
"As a company founded and headquartered in Newark, we have a responsibility now more than ever to work together, as public-private partners, and provide local Newark students with access to the knowledge and resources they need to succeed. HLLC is that solution for the City of Newark and the next generation of leaders that will come from our City," said Robert Falzon, Prudential Vice Chairman. "Prudential's support of this program helps us stay true to our mission of helping individuals achieve financial and social mobility, while also investing in the future workforce that the world needs."

United Airlines
Rutgers University–Newark (RU-N) is excited to be working with United Airlines on a commitment for travel support of its Honors Living-Learning Community (HLLC) scholars and debate team members. For both programs, travel is a critical component of the students' educational success. With this generous gift, United Airlines becomes a lead corporate partner in ensuring RU-N students have domestic and global experiences that support their academic pursuits and RU-N's mission of encouraging students to engage in "Local Citizenship in a Global World."
"The United Airlines travel grant greatly enhances our continual efforts at Rutgers–Newark to secure resources for supporting worthy students," stated Timothy Eatman, dean of HLLC. "The friendly skies are even friendlier when positive change agents like HLLC scholars and debate team members are traversing them in pursuit of their aspirations."
SPOTLIGHT ON AFTER-SCHOOL ALL-STARS NEWARK
"HLLC students are our future leaders.  How great to be able to  connect them with younger kids that they can inspire."
–Dax-Devlon Ross, Regional Executive Director, Northeast Chapter, After-School All-Stars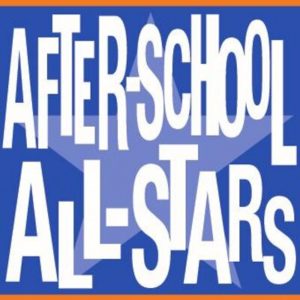 Every day, After-School All-Stars (ASAS) Newark lives its mission to provide comprehensive after-school (and summer) programs that keep children safe and help them succeed in school and in life.
Growing out of the Inner-City Games Foundation in the mid 1990's, After-School All-Stars is a national program that has served thousands of young people from Los Angeles to Newark. 
"RU-N is so deeply embedded in the community," said Dax-Devlon Ross, Regional Executive Director, Northeast Chapter. "Organizations want to work with them because it's clear they want to help, to give back."
Ross met with HLLC leaders to collaborate on how HLLC students could assist ASAS. Seeking to identify "Near-Peers" (someone to guide the program's All-Stars like an older brother or sister), Ross felt that HLLC scholars were more than equipped to help their elementary and middle-school aged All-Stars see the pathway to college through a real example.
In Spring 2017, ASAS partnered with HLLC to provide its scholars the opportunity to obtain paid part-time jobs or internships as mentors, program leaders and marketing support staff. Meeting HLLC students where they are, the jobs will enable them to apply their knowledge and interest to guide engagement at the program.
"If an HLLC student is studying one of the sciences, we want them to teach that to the student; to bring it to life for them," said Ross.  "It's about developing a pipeline – today's future leaders helping to create tomorrow's future leaders."
The spring offerings seek to provide employment for five to 10 HLLC scholars.  Dax-Devlon Ross looks forward to expanding the partnership, with additional paid and volunteer opportunities.