Student Council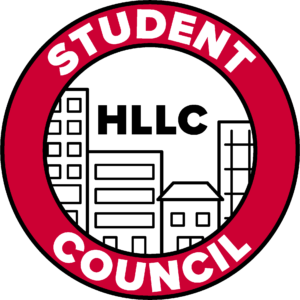 The HLLC Student Council is a HLLC internal student government organization. The student council gives students an opportunity to develop leadership by organizing and carrying out school activities and service projects. They come together to share ideas, interests, and concerns with the students of HLLC and work together to ensure that students' needs are best met. The student council executive board includes the following positions: President, Vice-President, Budget Officer, Public Relations Officer, and Events Officer.

HLLC Social Justice Mural Project
As part of HLLC's core course, Voice, Citizenship, and Community Engagement, scholars are challenged to work in teams to develop a project that will address a need within the campus community. For the inaugural cohort, a social justice mural was chosen with the intent to portray the campus diversity and social justice. This project is currently underway, with the John Cotton Dana Library as its future home.

Discussion Groups

There are thee discussion groups:
Men of Character: This organization consists of 20+ young HLLC Scholars and more. These men gather every other Wednesday to talk about personal and professional relationships and how to better them. They also discuss struggles they currently face in their everyday lives and they help each other out by giving each other advice. They seek to have a safe space where they don't have to worry about judgment. This space is for them to simply support each other and be comfortable being themselves. Check out their promotional video.

Women of Color: This organization is a collective group of students that gather to talk about personal, professional relationships, struggles and obstacles faced in their everyday lives and how to better them. This group is a safe space without judgement, but with the benefits of peer advice and support.

LGBTQIA+: The HLLC LGBTQIA+ Intersectionality Discussion Group is a collective group of students who meet monthly to speak about their experiences on campus as queer & ally individuals, discussing a multitude of topics all related back to how their social identity impacts the way they not only traverse the Rutgers Newark Campus but their lives as a whole.
Each discussion consists of HLLC and RU-N students that seek a judgement-free safe space to discuss issues and concerns regarding identity, relationships, personal, and professional struggles. These groups provide support and advice as each member learns more about each self.

Healing Sounds of Newark
Healing Sounds of Newark (HSN), a collaborative initiative between HLLC and the TRHT Center, is an exceptional space for music, spoken word, and movement performances held at RU-N Clement's Place. Open to both RU-N and the Newark community, HSN has become a safe space for anyone to display their performative talents in an expression of harmful emotions. Through the performance, the person has begun the process of healing.

ImVisible Newark
A public platform designed to center, see, hear, and feel migrant Latinx voices in the city of Newark. Each event relays a theme that is an issue within the undocumented and (im)migrant populations.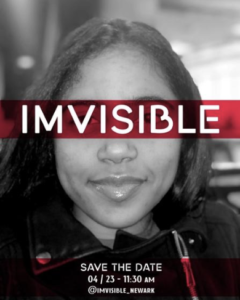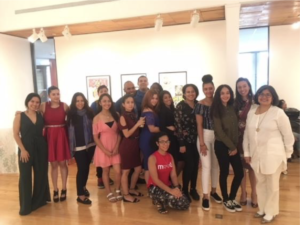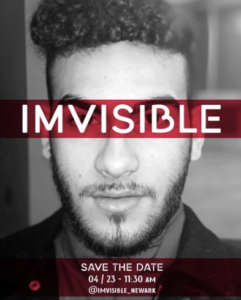 Barringer STEAM Mentorship Program (2018-2019)

In partnership with RU-N Graduate School of Newark, HLLC liaises with Barringer Steam Academy to promote a college-going culture within a STEAM context with bilingual emphasis. A crucial component of the program is to reconnect scholars as Alumnae ambassadors, given the high percentage of HLLC Scholars who hail from Newark and have graduated from Newark high schools.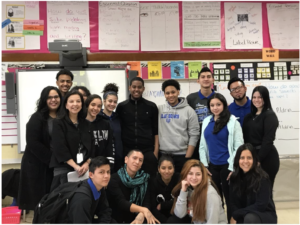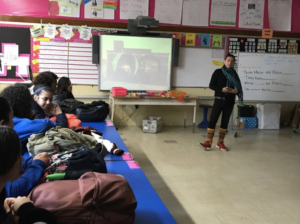 RISE Program at Westside High School (2017-2019)

Developed from an internship with the MCJ Amelior Foundation in 2017, HLLC Scholar, Sarah Elgalad, co-designed a college access program to engage students at Newark's Westside High School in efforts to support and encourage their preparation for college. RISE Advisors, consisting of both RU-N and HLLC students, are engaged in the following activities:
● Hosting workshops on the benefits of college and demystifying the college experience
● Arranging trips to RU-N and hosting WS students on campus
● Participate in after-school SAT prep tutoring (leveraging Khan Academy)
● Supporting students with college applications, personal statements, and FAFSA
● Facilitating family friendly financial aid workshops