Supporting students so they can excel socially and academically.
HLLC mentors serve as guides for students in their collegiate and personal life journeys. As faculty members, they bring holistic support to HLLC scholars and engage with them on all aspects of their college experience, including academic, social and personal matters. They also engage with students around all aspects of identity, including, but not limited to race, ethnicity, gender, age, sexual orientation, citizenship, faith, socioeconomic status, personal interests, and courses of study.  As a student's primary advocate, mentors help their mentees identify and develop their strengths so they can take on the challenges they encounter as students and adults.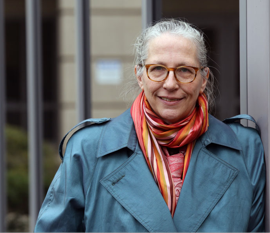 Jyl Josephson
Associate Professor/Mentor Department of Political Science, Faculty of Arts and Sciences, Newark
"Over the course of my career I have worked with many wonderful students, but working with HLLC students has been one of the most rewarding experiences I have had.  HLLC students are amazing: with their talents, brilliance, and enthusiasm for their studies and for social justice, I truly believe that they will change the world."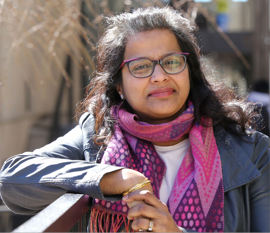 Kusum Mundra
FASN, Department of Economics
"I am so thrilled to be part of this unique and important initiative.  All of my mentees come from diverse backgrounds and face different challenges, but one thing is common to all – they are amazing and so capable!"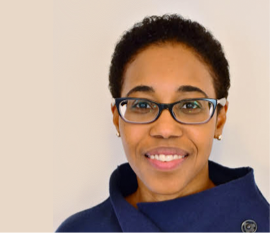 Ashaki Rouff
Associate Professor, Department of Earth and Environmental Sciences
"It was truly an honor to work with our HLLC scholars, our future leaders: to guide them through their first years at RU-N; to help them embrace their potential; and to play a small, but essential role as they begin to make their mark on the world."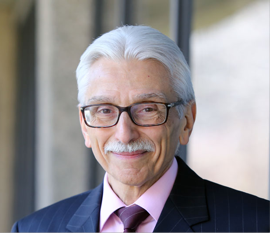 Alexander Sannella
Associate Professor and Director of Masters Programs in Professional Accounting/Mentor Rutgers Business School
"My life was materially altered by my mentors and the HLLC provides an opportunity for me to give back and change the lives of its wonderful young scholars."
[et_pb_popup_builder popup_source="layout" divi_layout="1112″ trigger_condition="class_id" trigger_class_id=".mentor-full-list" modal_style="3″ _builder_version="3.0.64″][/et_pb_popup_builder]

"My engagement with my student mentees is a much more personal engagement…[I] help them understand the multifaceted challenges that they have [and] try to help them make sense of the different types of identities they come in with, identities related to their family, their friends, their upbringing or to what they want to achieve…"
JASON BIRD, HLLC Mentor
Spotlight on Bonnie Veysey
Vice Chancellor, Planning & Implementation and Professor, School of Criminal Justice. 
The Mentor/Mentee Experience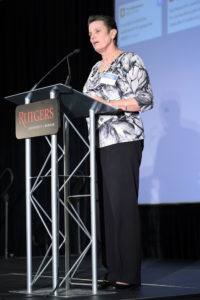 To truly benefit from the mentor/mentee relationship, students need to commit to a give and take. "The mentee has to lead the conversation. As mentor, I provide them a place of authentic caring for good news or bad news. It's not about what I do, it's about how deeply I care about them and what they are feeling and/or experiencing."
Students engage with their mentors on a number of topics. "The conversations are not always positive, they can involve critique, but that is what caring is all about," says Veysey.  "You have to connect and show that you truly care, not just about their 'student side,' but their whole person – intellectually and spiritually."
Veysey noted that her role is not to problem solve. In discussing their classes, passions, burdens, or ambitions, it is important for students to make their own decisions about their futures.
A signature of Veysey's mentoring is trading stories – "'You tell me a story and then I tell you a story.' It's a way for us to approach each other as equals. Each person can choose a topic that they want to share, and then tell their story. It may come out of a question like, 'What is the scariest thing that has happened in your life?
For Veysey, the take-away for the mentee is that they have a 'safety net;' that there is a person who cares for them and believes in them. "I expect to be there for them into the future – a mentor for life," she says. Veysey acknowledges that she has had incredible mentors in her own life, many who are still a supportive presence, and she believes that the HLLC students she has been blessed to mentor will be in her life in some form for the rest of her life as well.