Critical partners in HLLC students growth and success.
HLLC leaders share a passion and commitment to recognizing and amplifying the dynamic talents of each HLLC scholar. They have a unique perspective on the path of the HLLC scholars, because for many of them, that path was one they embarked on many years ago. Today, the special community that is the HLLC leadership inspires students as thought leaders in both the academic and social world. They are educators, researchers, authors, social activists, and counselors who have a passion for subjects ranging from LGBTQ rights, community development, mentorship, advocating for undocumented and underserved students, cultural competence, equity in higher education, and, above all, championing and supporting their students' future leadership.
Dr. Timothy K. Eatman
Inaugural Dean of the Honors Living-Learning Community
tim.eatman@rutgers.edu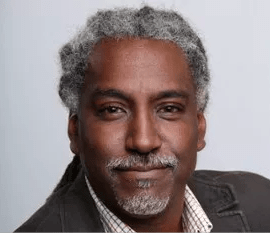 Timothy K. Eatman, Ph.D. serves as  inaugural dean of the HLLC and professor of Urban Education at Rutgers-Newark. Prior to this  he held an appointment as Associate Professor of Higher Education in the School of Education at Syracuse University.  From 2012 to 2017, Tim served as Faculty Co-Director of Imagining America: Artists and Scholars in Public Life (IA), then headquartered at Syracuse University. He is co-author of Scholarship in Public: Knowledge Creation and Tenure Policy in the Engaged University, a seminal IA research report on faculty rewards and publicly engaged scholarship.
Tim's research explores institutional policy and equity issues in higher education. He has published in such venues as the Journal of Educational Finance, Readings on Equal Education, Diversity and Democracy, and The Huffington Post, and has written several other book chapters and reports. He is co-editor of the Cambridge Handbook of Service Learning and Civic Engagement, released in 2017.
He serves in national roles including as a faculty member for the Association of American Colleges and Universities (AAC&U) Summer Institutes on High Impact Practices and the Advisory Panel for the Carnegie Engagement Classification for Community Engagement.
Tim sits on the editorial board of University of Michigan Press – The New Public Scholarship book series, Urban Education, Diversity, and Democracy and reviews for several scholarly journals and publications. The recipient of the 2010 Early Career Research Award for the International Association for Research on Service-Learning and Community Engagement (IARSLCE) and now a member of the board, Tim often consults with Higher Education associations and institutions for collaborative research, keynotes, workshops and consultancies.
Marta Esquilin
Associate Dean of the Honors Living-Learning Community
Assistant Professor of Professional Practice, American Studies
marta.esquilin@rutgers.edu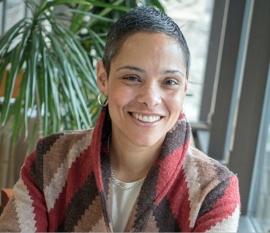 Marta Elena Esquilin is the Associate Dean of the HLLC and Assistant Professor of Professional Practice in the American Studies Program within the Faculty of Arts and Sciences at Rutgers-Newark. She received her Bachelor's Degree in Sociology from the University of Vermont in 1999, and her Master's Degree in 2003 from Teachers College, Columbia University in Higher Education Administration. In 2005, under the leadership of Dr. Derald Wing Sue within the Counseling & Psychology department at Teachers College, she was a co-author of the seminal article, "Racial microaggressions in everyday life: Implications for clinical practice." American Psychologist, 62(4), 271-286. From 2005 to 2015, Marta served as the Director of Social Justice and Intercultural Programs within the Office of Multicultural Affairs at Columbia University. Prior to her role at Columbia, she worked at The Posse Foundation and in a variety of community based organizations focused on youth development, college access & equity, and community building. She is currently the Board chair of CLAGS (Center for Lesbian and Gay Studies), the oldest LGBTQ research center in the country, and she is the first Latina to serve in this role. She works as a diversity expert and consultant within educational settings including secondary schools, community-based organizations, and higher education institutions around the United States.
Marta's passion and current work focuses on creating educational environments that encourage the positive development and success of all students. She is particularly interested in raising awareness about how microaggressions manifest to create hostile environments for marginalized social identities within work and school settings. Most recently, she has been developing trainings and assessment tools aimed at increasing cultural competence, addressing the impacts of microaggressions, and creating sustainable infrastructures to support student success within educational settings. Her work aims to equip administrators, faculty, staff and students with the skills necessary for creating environments that are affirming to all identities and experiences.
Engelbert Santana
Dean of Advisement
santanam@rutgers.edu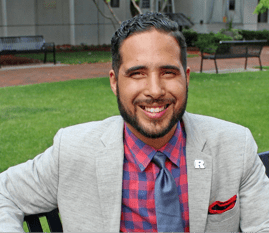 Engelbert Santana is the Dean of Advisement for the Honors Living-Learning Community at Rutgers University-Newark. He received his Bachelor's Degree from Rutgers, the State University of New Jersey, in 2005 and a Master's Degree in Counseling Psychology from the Rutgers University Graduate School of Education in 2008. Before joining the HLLC, Engelbert served in various roles at Rutgers University-Newark. He first served as an Assessment Counselor with the Student Support Services Program (2005-2009). He then transitioned to the Educational Opportunity Fund (EOF) Program (2009-2016) as a Senior Counselor, advising ambitious first-generation, low-income college students in successfully navigating their collegiate experiences and post-graduation goals.
Professionally and personally, Engelbert is a passionate advocate and staunch supporter of programs and initiatives that provide access and opportunities for marginalized students whose talents are overlooked by higher education institutions. He constantly advocates for opportunities for undocumented students and has given numerous workshops focusing on access to higher education, best practices, and development initiatives for underrepresented students. In addition to his administrative role at Rutgers University-Newark, Engelbert is a Part-Time Lecturer in the Spanish and Portuguese Department, where he teaches Intro to Latin@/x Cultural Studies.
Macsu Hill, Ph.D.
Director of Special Projects
hillma@rutgers.edu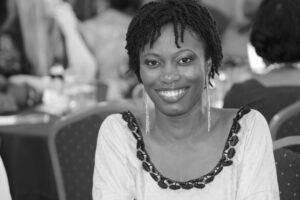 Macsu A. Hill, PhD, MPH, CHES, is the Director of Special Projects within the Honors Living-Learning Community. She received her Bachelor's degree in Biology from Saint Peter's University, a Master's degree in Public Health from Rutgers University, and a Doctorate in Education Leadership, Management, and Policy from Seton Hall University.   
 Prior to joining the HLLC, Macsu worked at the Francois-Xavier Bagnoud Center, Rutgers School of Nursing where she served as a Program Manager for a three-year, 13-million dollar Special Project of National Significance (SPNS) to improve the screening and treatment of sexually transmitted infectious among people with HIV as part of multi-state, multi-site clinical initiative of Health Resources and Services Administration. Macsu has 14 years experience in higher education, and 10 years of experience in designing and implementing effective, community-level activities targeting marginalized populations in academic and non-profit settings. In this role, she worked with the National Network of STD Clinical Prevention Training Centers (NNPTCs) to provide all staff and provider training on culturally appropriate, stigma-free, welcoming health care services for diverse and low-income populations. 
Macsu is an avid advocate for educational and foundational skills to reduce disparities in youth productivity, social justice, as well as health outcomes that vulnerable populations face both domestically and globally. Macsu recently became certified as a Diversity Champion Ambassador through Rutgers Biomedical and Health Sciences Building Bridges for Impact and Growth program in Newark, New Jersey. This opportunity allows her to advocate for policy change to promote and evaluate diversity, equity, and inclusion among institutions of higher education. 
Macsu was a Visiting Scholar at Seton Hall University in New Jersey. She co-developed and co-instructed graduate level curricula on effective leadership in higher education. Macsu's research explores race and gender congruence in mentoring relationships among doctoral students, post-doctoral students, and faculty and the impact on student pursuit of research versus non-research careers (i.e., students with gender and racial congruence with their professors/mentors were more likely to pursue research careers). 
Atiya Jackson
Director for Student Engagement and Leadership Development
arj98@newark.rutgers.edu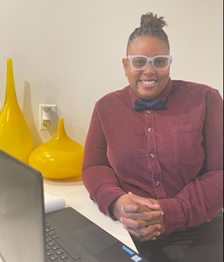 Atiya Jackson is the Director for Student Engagement and Leadership Development within the Honors Living-Learning Community (HLLC). In this role, Atiya works closely with scholars as they progress through graduation. Atiya has spent most of her career assisting first-generation, undocumented, and underrepresented minority students pursuing pre-health professional schools and STEM-driven career goals.  Atiya earned her BA in History and MS in Urban Studies from Southern Connecticut University 2006 and an M.ED in Curriculum Instruction with a concentration in Student Affairs from the University of South Florida 2013.
Prior to joining the HLLC, Atiya worked at CUNY Guttman Community College as Career Strategist for STEM students. During her time at CUNY Guttman, she created the Guttman Scholarship and Paving the Path to Academic Success programs and served as a reviewer for the Kaplan and Jack Kent Cooke Scholarships. Under the leadership of Dr. Karla Fuller, Atiya created a STEM in Colors Series and worked on the Community College Compact Project Grant with Columbia University. These two programs help to introduce underrepresented students to STEM careers to encourage persistence in the field. She has also served as an Academic Advisor II for Mathematics, Statistics, Physics, and Biomedical Sciences (Pre-Health) at the University of South Florida, where she won the Outstanding Undergraduate Advising Award. Atiya has over 10-year experience in higher education in Residence Life, Academic Affairs, and Student Affairs. The one thing that always stands out in these roles is her commitment to diversity and inclusion.
As it relates to the mission of the HLLC, Atiya has a strong commitment and passion to helping individuals understand the complexities that multicultural and neuro-diverse communities pose. She is committed to being equitable and just inside of her work and personal life while believing she is called to serve students with care, openness, humanity, respect, and efficiency.
Geabnir Taymes
Department Administrator
gt344@newark.rutgers.edu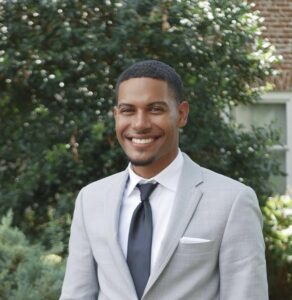 Geabnir Taymes is the Department Administrator for the Honors Living-Learning Community at Rutgers University-Newark. He received his Bachelor's Degree from Mercy College in 2020. Before joining the HLLC, Geabnir served in various roles with the City of New York. He first served as a Community Assistant with the Kings County District Attorneys Office  (2013-2016).   
After three and a half years with the Brooklyn DA Geabnir began his work with the New York City Department of Education where he served as the Head of Operations for the Adults & Continuing Education program and advocate for program involvement within multiple districts within Brooklyn and the latino community (2016 – 2020).  On March of 2020 Geabnir then transitioned to New York City Council, District 40, as the Communications and Media Coordinator to then council member Mathieu Eugene.  Geabnir worked closely with council member Eugene in campaigning his run for Brooklyn Borough president before returning to the NYC DOE as a Diversity Recruitment Coordinator for the classification and compensation unit in December 2021.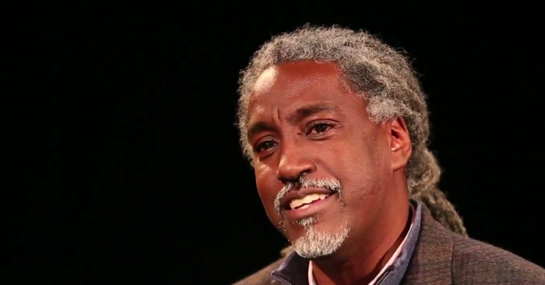 "I come from an orientation of community/institution builders…when I think about what's possible I think about Rutgers-Newark, and that the game is coming to these types of institutions precisely because there is an energy, passion and hunger to understand what we have not tapped into in terms of our resources in these kinds of communities."
TIMOTHY K. EATMAN, Ph.D.
Dean
Hometown: Harlem, NY
"Newark, New Jersey is the perfect place for the Honors Living-Learning Community because we really believe in bringing diverse students together who have critical insight about issues related to social inequity.  There is no one better equipped to come up with innovative solutions, to think about how these issues are impacting their lives and communities, than students who have on-the-ground knowledge or may have experienced it themselves?"
MARTA ELENA ESQUILIN
Associate Dean
Hometown: Montclair, NJ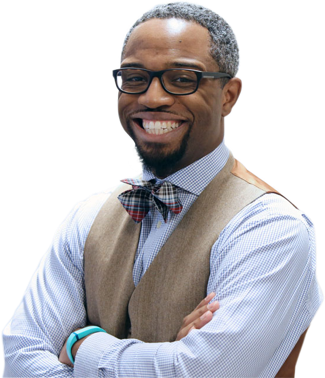 "I am grateful to be involved with HLLC because I have a chance to witness another example of the University's storied commitment to academic, social, and civic growth."
–Aaron Gibbs, Associate Dean, School of Public Affairs and Administration